Learn God's Word then TELL Others!
Learn on your own, then join online class with a TELL instructor.
Listen to TELL Podcasts.
Encouraging words from our TELL pastors. New episodes each week!
TELL. Our name and our training method. TELL makes it easy to become a Christian leader today!
T

hink Each TELL Bible study begins with the THINK section. THINK is a powerful introduction that gets students thinking about an interesting topic, or question.

E

valuate The second section of TELL Bible study is called EVALUATE. EVALUATE brings more meaning to the lesson by identifying key characters, places and context in the material.

L

earn The third section of TELL Bible study is called LEARN. LEARN identifies the problem, sin, and the solution, Jesus, by digging deeper into the Bible and studying the scriptures.

L

ead The final section of TELL Bible study is called LEAD. LEAD equips students to fully understand scripture in a unique way to prepare them for sharing the gospel with others!
What is TELL?
TELL is Training Leaders for Christ. TELL is online training and free at all levels of curriculum. TELL provides an easy to understand method for learning how to lead others to Christ. TELL provides certificates of course completion. TELL curriculum will fully prepare you to lead groups of your own.
How Do I Begin? 
Complete the three entry level self-study courses here, or with the TELL app. Search TELL Network in your app store.
When you're ready, learn to lead a Bible study group of your own, by signing up for live online classes with a TELL instructor. We look forward to meeting you!
Learn More About Us
Anwar Morsal Ibrahaim
Cairo, Egypt.
"I found the TELL class from Facebook. Thank you so much!" 
Clara Mvula
Lusaka, Zambia
"I downloaded the app and completed it. And, right now I am doing live class discussions. I am able to identify which scripture, or Bible portion to use in what kind of situation people are going through. I'm really learning a lot."  
Dennis Kundu
Nairobi, Kenya
"First you think, evaluate, learn and lead. Now I understand better about the Bible. Now I have some knowledge on how to share the word of God."
Elizabeth John
Port of Spain, Trinidad
"The TELL program helps me to overcome grief, sorrow, loneliness and helplessness. It gave me the knowledge and understanding of the Bible. It helps me draw closer to God. I would like to share the TELL program to my family and friends."
James Moracha
Kenya, Africa
"TELL touched on what I was looking for. I took the app course study and later I joined the Bible lessons on Zoom. As a disciple, I have learned to ask myself some questions that will clearly lead me to understand the scriptures better. It has enabled me how to approach issues at work, use at home and plan well before I meet my students in class. TELL has enabled me to start a group of five men."
Joseph Kawelama
Malawi, Africa
"I was searching for organizations that can help me raise my spiritual life. It just so happened that my friend asked me to preach…I combined TELL lesson one and lesson two and people loved it! Now people see me as someone who can share the Word of God."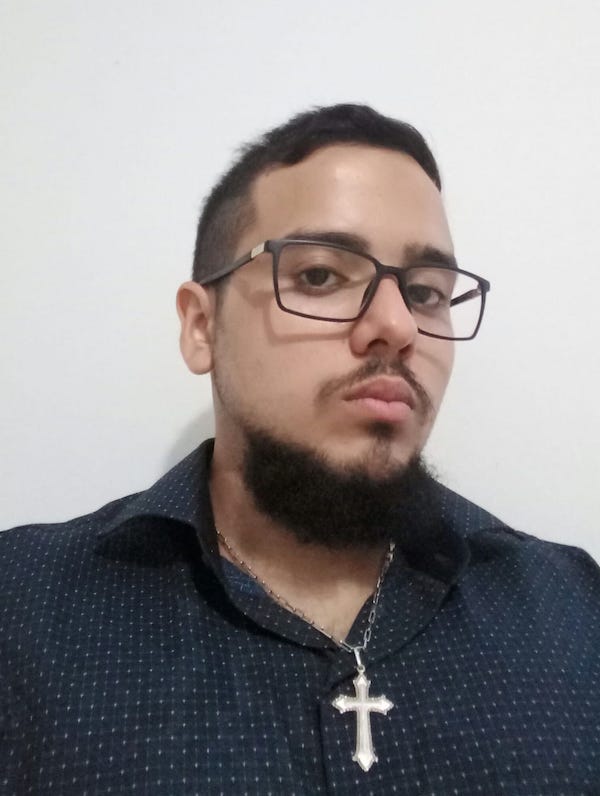 Lucas Silva Marques
Santa Catarina, Brazil
"TELL is marvelous with super pastors and splendid classes. I can share that my joy is increasing as much as my spirit is. We need more pastors, we need more Christians!"
Peter Otieno Angir
Kenya, Africa
"In my area people are preaching about problems, caste problems and they cry for their problems. I came to realize through TELL that Jesus took away our sins, we are not abandoned, we are free in Christ Jesus. I share the gospel with the people now, it is good news!"
Kamal Rastogi
Uttarakhand, India
"If you want to study a lot more and understand the Bible in a simple method, download and begin with the TELL program. God bless you all abundantly and praise the Lord halleluiah."
Tristan Troy Suyko
Davao City, Philippines
My life was similar to you, I was out of balance, with things like worry, stress, anxiety, depression, a broken relationship with God, a healthy relationship with myself and others. But, I believe balance will happen with God's help when we understand and apply biblical truth. I encourage you to join us here at TELL to study God's Word. Thank you and God bless.
Glen Lockwood
Kalimpong, India
I am now a pastor and would like to share TELL with my brothers sisters all around the world…I corresponded with Pastor Dan and he told me everything about TELL. TELL is one of the best methods of learning the Bible and knowing the Bible.
Podcasts
We're sharing the real gospel message.
Listen Now
Ask a Pastor
Submit a question to get a faith leader's take.
Ask a Question
Contact Us
Email, call, or message the TELL Network team.
Get in Touch