Start Learning Now!
Two easy steps! 1. Complete three beginner courses. 2. Sign up with a TELL live online instructor.
Podcasts
Encouraging words from our TELL pastors. New episodes each week!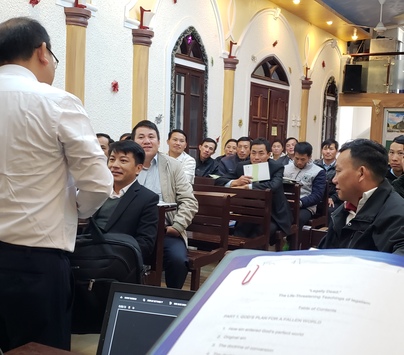 About Us
TELL Network is online bible based training, bringing the gospel to people around the world! Complete self-led video lessons and then join a live online instructor for further study.
Get started:
Complete the self-guided courses. If you would like to lead a group of your own, sign up for online classes with a TELL instructor.
We look forward to getting to know you!
Learn More About Us
Think

Read "About Us."

Evaluate

Complete self-lead courses.

Learn

Sign up for live classes.

Lead

Gather a group for study, or worship.
Have a Question?
Podcasts
We're sharing the real gospel message.
Listen Now
Ask a Pastor
Submit a question to get a faith leader's take.
Ask a Question
Contact Us
Email, call, or message the TELL Network team.
Get in Touch