Begin Course 1: Spiritual Healing
Online Below!
Complete 3 Self-Study Courses -> Earn Certificates -> Join LIVE Zoom Classes with Pastors
Audio 1 Spiritual Healing
Ready for Course 2?
---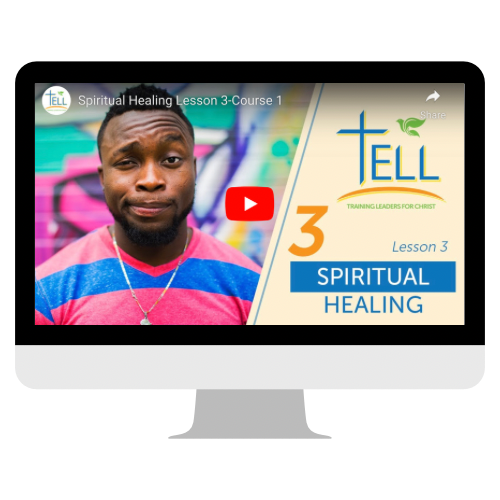 Contact us using WhatsApp to get your PDF Certificate of Completion and access to Course 2: Truth Brings Peace.
---
What is TELL?
---
TELL is an E-Learning program that will teach you simple truths from God's Word that you can share with others.
Learn as often as you can, any time you want.
There are never any obligations and TELL's curriculum is always free.
TELL also gives you the unique opportunity to advance your studies and train to become a certified TELL Bible Leader.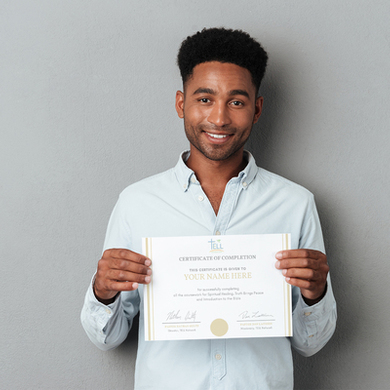 Frequently Asked Questions
---
Can I use TELL if I have never read the Bible?
Yes! We believe that Christ's love is our calling. Our first goal is to encourage all people to read and study the Bible for themselves and learn how to share it with others.
How do I become a TELL Bible Leader?
After you complete the Self-Study courses in our Entry Level, you are able to begin the Discipleship Level to join live classes led by Seminary-trained Pastors. If you are interested in advancing your studies further, you can begin our Multiplication Level program to be connected with a personal mentor and given the tools and training you need to lead others in your community.
Does TELL cost money?
TELL is always free. We will never require payment information from you. We believe the Bible is for everyone, regardless of how much money they have.
​
More questions?
Email us at ask@tellnetwork.org